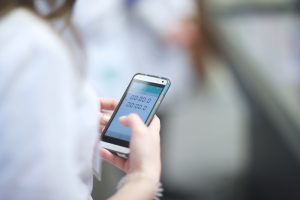 Surveillance is an important part of a private investigator's repertoire, and there are several reasons why it's necessary for an investigation. Surveillance may be needed in a case involving a cheating spouse or custody issues. It may be required to help obtain the whereabouts of a missing person. Surveillance may even be needed to conduct or confirm the credibility of an individual or company, especially for employment or legal claims. While most of that is conducted physically, digital or remote surveillance can also significantly help a case. But how do private investigators conduct online surveillance?
Scan Social Media Sites
There are almost 4 billion social media users around the globe, and that number is expected to expand to almost 4.5 billion users by 2025. The typical social media member belongs to approximately 6.6 different social media sites to get their connection fix. That results in a deep and easily available online surveillance trail for an experienced private investigator to access. It also helps keep an emotionally connected novice from diving down a serious rabbit hole trying to find evidence that a pro can easily obtain.
Review Visited Websites
Depending on your case description, a private investigator may need to review visited websites. Employee theft or bad hire cases may involve indiscreet surfing at work. Child abduction cases may involve uncovering travel plans. And cheating spouse cases may disclose online dating websites, porn sites, or online gift receipts. According to Pew Research, 30% of American adults admit to using online dating apps, and not all their clientele are single. A discreet private investigator can find what your partner is trying so hard to hide.
Dive into Saved and Shared Photos and Videos
A professional PI can scour the net for photos by searching social media sites, a variety of websites, and performing reverse image searches. They can also find saved, deleted, and sent images or videos in certain situations on provided devices. US courts have recently allowed personal images and social media content to be used as evidence in specific legal proceedings. So discovering those images and content can potentially help your case. Ethical issues can arise, however, so it's important to hire a discreet private investigator who knows what they're doing.
Recover Cell Phone Data and Analyze Call History
A private investigator cannot legally access a personal computer or another digital device without permission from the owner. However, if a spouse, roommate, or employer has shared access or ownership of the equipment, that's another matter altogether. Those items may also be called into court as potential evidence. Deleting the information from the devices isn't enough to keep it from prying eyes since an experienced investigator can recover data from digital devices, including cell phone data, old messages, and call history. In many cases, recovered information can prove an affair, workplace or legal fraud, child custody misplacement, and more. Trying to recover the information yourself can potentially disqualify the evidence due to legal loopholes. So before trying to conduct surveillance yourself, give us a call to connect with a discreet private investigator.